This is a common tooth replacement option when missing one or more teeth. Bridges rely on support from adjacent teeth on either side of the missing tooth. The teeth next to the missing one(s) will be filed down to allow room for a crown to be placed over them with the fake tooth, called a pontic, in-between. Fixed bridges are cemented in and can last for many years. Dr. Davis utilizes the Cerec technology to create beautiful porcelain bridges that look and feel like your natural teeth.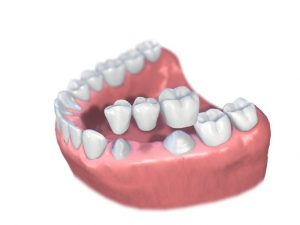 Still Not Convinced?
Read reviews

from clients who didn't know how easy going to the dentist could be.